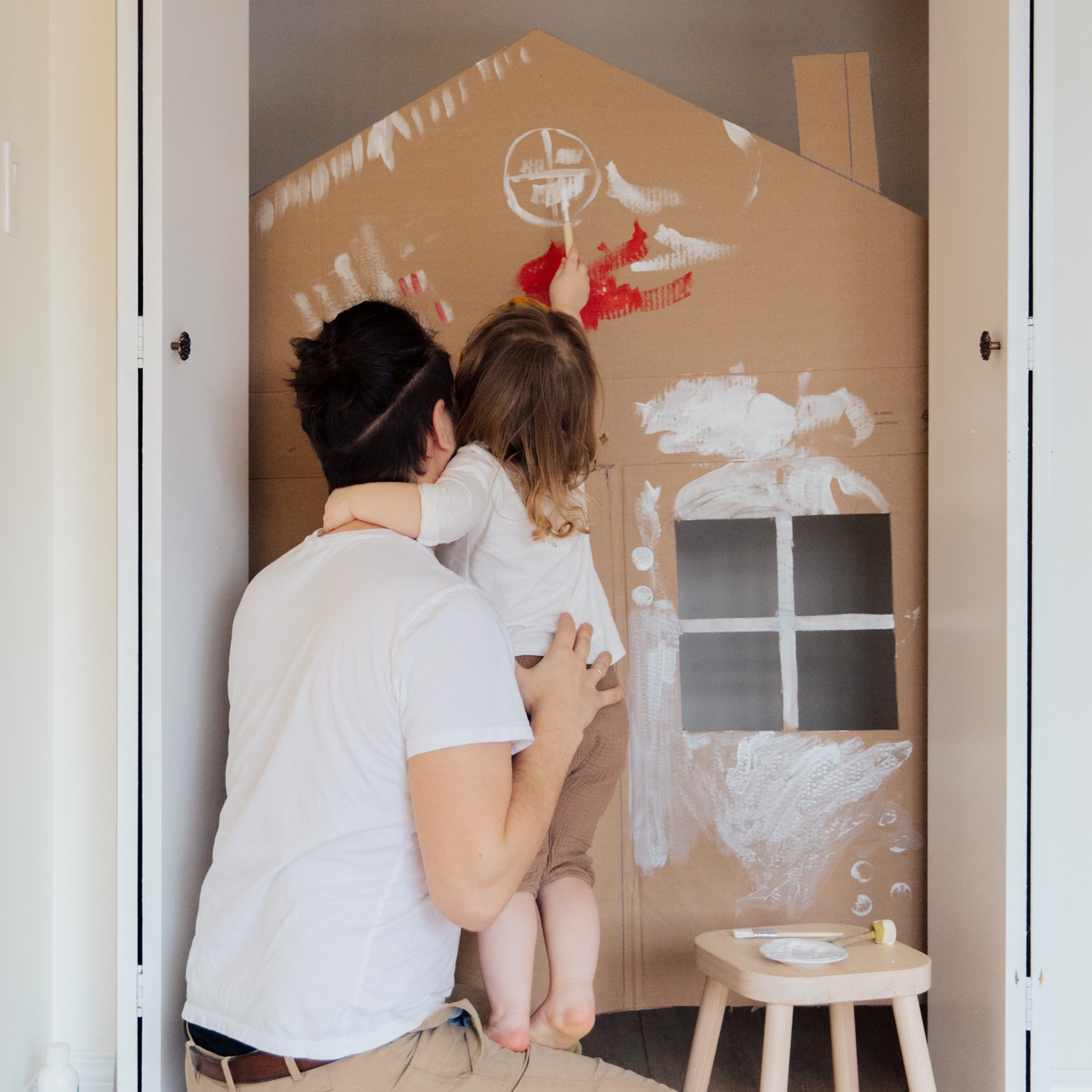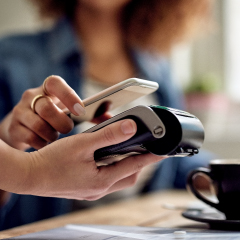 Paying has never been easier with Google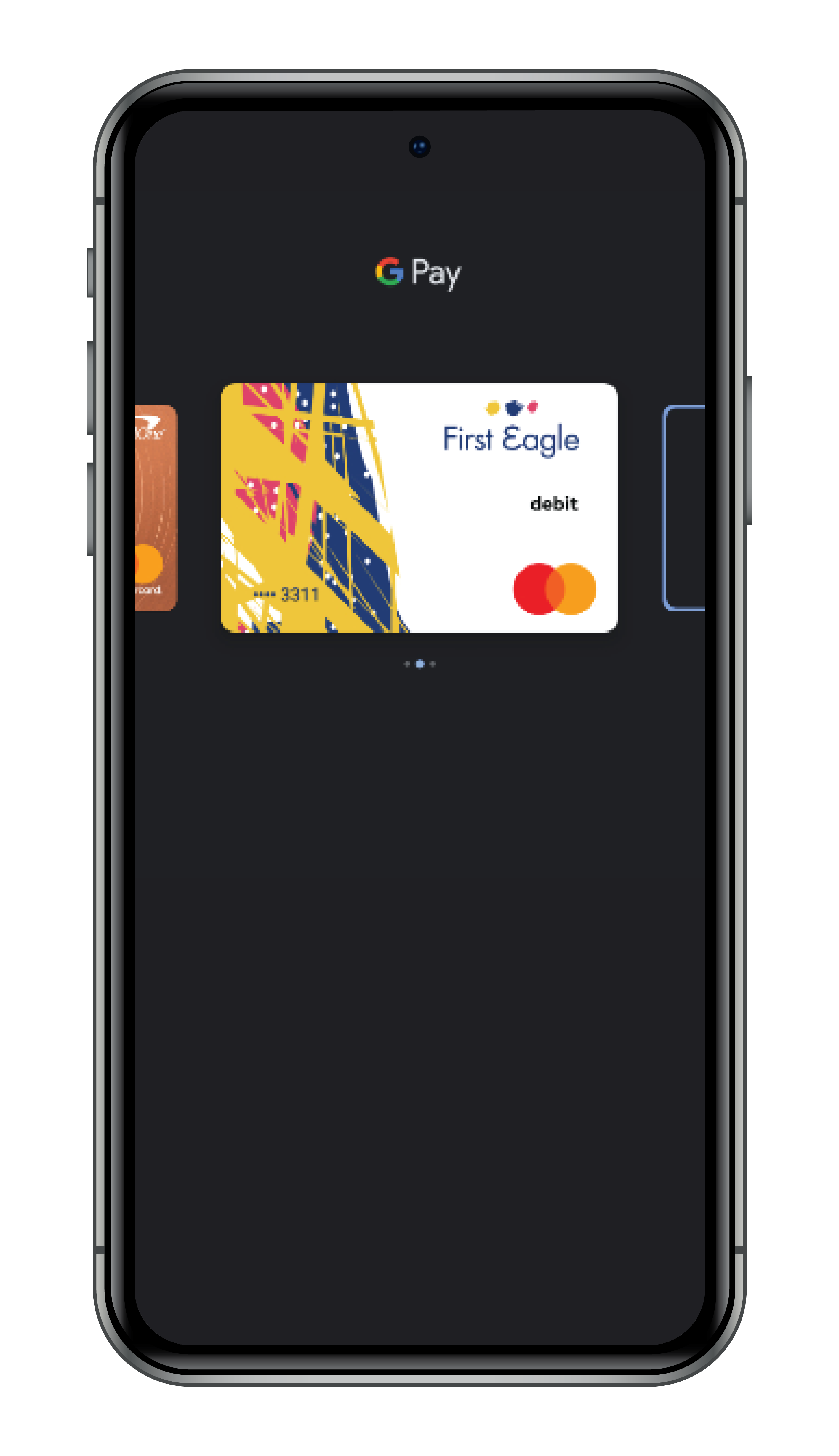 Google PayTM brings you a simple and secure way to pay.
Google Pay brings you a simple and secure way to pay in apps and in stores. Choose your device, add your First Eagle cards, and you're all set.
Simple.
No wallet? No worry! Use your Android Device* at over a million stores and in apps in three easy steps:
1. Tap
Making a payment in the store? No need to open an app. Unlock your device and hold near the contactless terminal.
2. Pay
A subtle vibration will alert you that the payment has been transmitted.
3. Done
That's it! You'll receive a payment confirmation including the date, time and amount of the transaction.
When making purchases online, you'll never have to enter your shipping and billing information for online checkout again. Just select "Buy with Google Pay" for a fast, easy and secure payment.
Secure.
With Google Pay you will never have to share your actual credit card number with a merchant again. A virtual account number is provided to represent your actual account information.
Access the Google Pay app; if you don't have the app, simply download it.
2. Select the '+ Payment Method' option from the menu.
3. Snap a photo of your First Eagle card(s) with the camera or enter the details manually.